Nepal's first ultra-modern industrial village is strategically located in the center of the country, spanning over 137 acres of land, about 185 km by road from Kathmandu, the Capital of Nepal. It offers global investors and collaborators a secure and stable operating environment to set up factories, assembly units, production houses and more.
CGIP houses multiple production units manufacturing instant noodles, snack foods, beer, beverages, corrugated boxes, blended spices, and electronics. It also has captive power plant that meets its power requirements. It has a well-equipped research and development department and a state-of-the-art learning center, as well. Today it has close to 3,000 employees, enhancing the socio-economic prosperity of the region.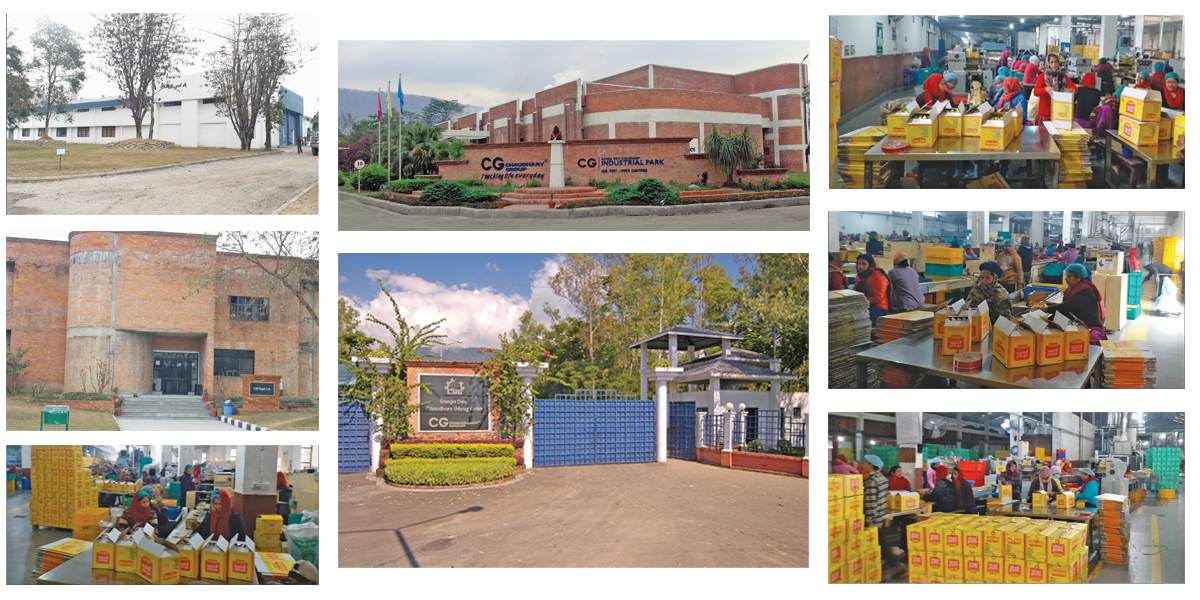 CG Industrial Park's (CGIP) history goes back to 1965 when CG established its first Modern Hosiery Industry in Birgunj, Nepal and later on a biscuit factory in Maida Mill in Duhabi, Nepal, one of the very first industries in the area. Realizing the region lacked industrial infrastructure, CG decided to build CGIP in order to improve efficiency and decrease costs of its production.