It is Nepal's top player in the financial services sector. It brings in quality and reliable services in the financial sector through it's ever-increasing portfolios in commercial banking, insurance, merchant banking, hire-purchase, leasing, remittance, financial solutions and other peripheral services. It covers the entire gamut of financial services unlike any other entity in Nepal.
NABIL BANK LIMITED
CG Corp Global has a controlling stake in Nabil Bank Limited, the nation's first private commercial bank. Nabil has been operating its business since July 1984. Nabil was incorporated with the objective of extending international standard modern banking services to various sectors of society. Pursuing its objective, Nabil provides a full range of commercial banking services through its 119* branches. In addition to this, Nabil has presence through over 1500 Nabil Remit agents and 185 ATMs throughout the nation.
*Data as on January 2021
NABIL INVESTMENT BANKING LTD.
With the mission to be 1st Choice Provider of Complete Financial Solutions, we have ventured into capital market related activities and incepted a subsidiary- NABIL INVESTMENT BANKING LTD (NABIL INVEST) along with CG FINCO P LTD as the institutional shareholder to render investment banking related services.
Established in 2010 to provide complete investment banking solutions and advice to individuals and corporate clients worldwide, it is licensed by the Securities Board of Nepal (SEBON) as a Securities Businessperson (Merchant Banker).
The mission of Nabil Invest is to establish itself as one of the leading Investment Banks in Nepal with strong professional expertise in introducing innovative products and services, with strict adherence to abide by rules and regulations established by SEBON.
INFRASTRUCTURE AND PROJECT FINANCING
Infrastructure and Project Financing (IPF) is a one-window banking designed for catering to large capital-intensive projects such as hydropower, power transmission lines, telecommunication infrastructures, cement manufacturing, civil aviation, and others. Acting as an 'Agent Bank' on behalf of the foreign lenders and the company. With a reputation of good exposure in the hydropower projects and cement units, the Bank is often chosen by foreign joint ventures operating in Nepal for infrastructure development.
CORPORATE BANKING SERVICES
Corporate Banking (CB) is a one window banking designed for catering the entire gamut of financial services to large corporates.
Corporate Current

Fund Management Services

Employee Account Services

Payments & Collections

Insurance Services

Working Capital Loans

Term Loans

Guarantees & Indemnities

Infrastructure & Project Financing

E-Remittance

SME Loans

Loans for Commercial Agri Business

Micro Finance/Deprived Sector Loans

Products

Solutions for Importers

Solutions for Exporters

Solutions for Organizations


CG Finco Ltd. No. 1 Principal agent of Western Union Financial service Inc. (USA), is involved in inward money transfer from different parts of the globe since 2003. CG Finco has established over 3,000 payout location covering every corner of Nepal, through which it offers reliable & efficient remittance service to its customers. CG Finco believes to play a major role in uplifting the standard of Nepalese citizens & also helping Nepal government to minimize illegal transfer of money. CG Finco was awarded the fastest growing agent of South Asia in 2003.
United Remit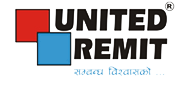 United Remit Pvt. Ltd. was incorporated in 2005 with the objective of Providing all kinds of remittance services from around the world under one roof at a low cost and safer way. It is one of the Prime Super Agent of MoneyGram Inc. in Nepal and has been awarded for its services excellence and marketing initiatives for several consecutive years.
United Remit has achieved tremendous growth in the past 16 years as a successful remittance company that provides fast & reliable services. It has already established over 3500+ payout locations throughout the territory of Nepal, covering virtually every district in Nepal with same exceptions.