CG Foods
CG Foods first factory was established in 1984 in Kathmandu for manufacturing instant noodles in technical collaboration with Thai Preserved Food Factory, Thailand and became the first brown noodles manufacturing company in Nepal under the brand Wai Wai.
[arrow-down]
Subsequently over the years CG Foods expanded its manufacturing unit in Nawalparasi which is currently known as CG Industrial Park. Since then besides expanding in 2 other locations in Nepal it spread its wings to India, Serbia, Kazakhstan and Bangladesh.
In 2006, CG opened its first International noodle production line in India. Now has three more-manufacturing facilities with one noodle line each in Serbia, Bangladesh and Kazakhstan which enables CG Foods to be present in 35+ countries across five continents. It is further coming up with new a project at Egypt planned for commercial production by 2022.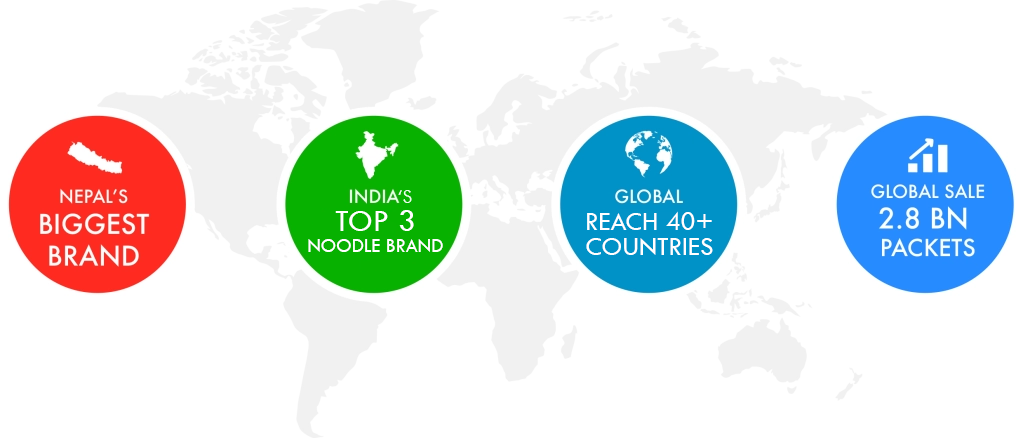 CG|FOODS NEPAL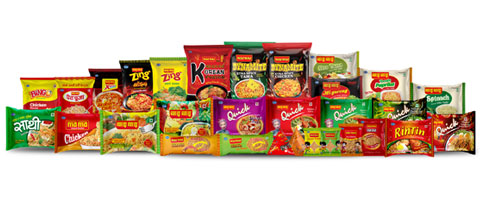 CG Food Nepal has one of the largest Noodle Production Centres in the South Asia Region. It has 9 noodles line and four manufacturing locations in Nepal which have been named as CG Industrial Park (CGIP) at Nawalparasi, 160 kms southwest of Kathmandu, CG Food Park (CGFP) at Kathmandu, CG Food Park (CGFP) at Bardiya, 345 kms west from CGIP and CG Food Park (CGFP) at Sunsari 380 kms east from the CGIP which offer employment opportunities for local citizens.
---
CG Foods - Snacks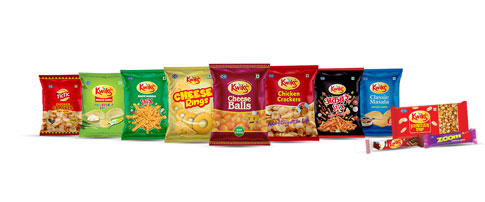 CG is the leading Snacks Foods manufacturing company in Nepal under its flagship brand Kwik's with products ranging from Extruded and Fried Snacks, Potato Chips (Nepal's first and only fully automated international class manufacturing unit), Chocolate Enrobed wafer and Peanut Bar. It has 2 manufacturing units in Nepal and one in India.
---
CG Beverage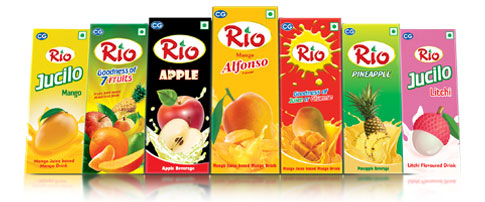 CG Beverage was established in 1998 for the production of fruit based drinks under the brand RIO and is fast emerging as one of the preferred brands of consumers. It now produces more than 100 million packets a year and produces popular flavors like Alfonso Mango, Mixed Fruit, Apple and Pineapple under its brand name Rio. As an extension of the Rio brand a sub-category brand "Jucilo" targeting youth has been launched in 2 flavours Mango and litchi. The unit also produces a 65 ml. triangular pack which is one of kind targeting kids and is available in 2 popular flavours of Alfonso and Mixed Fruit.
CG|Food Park Nepal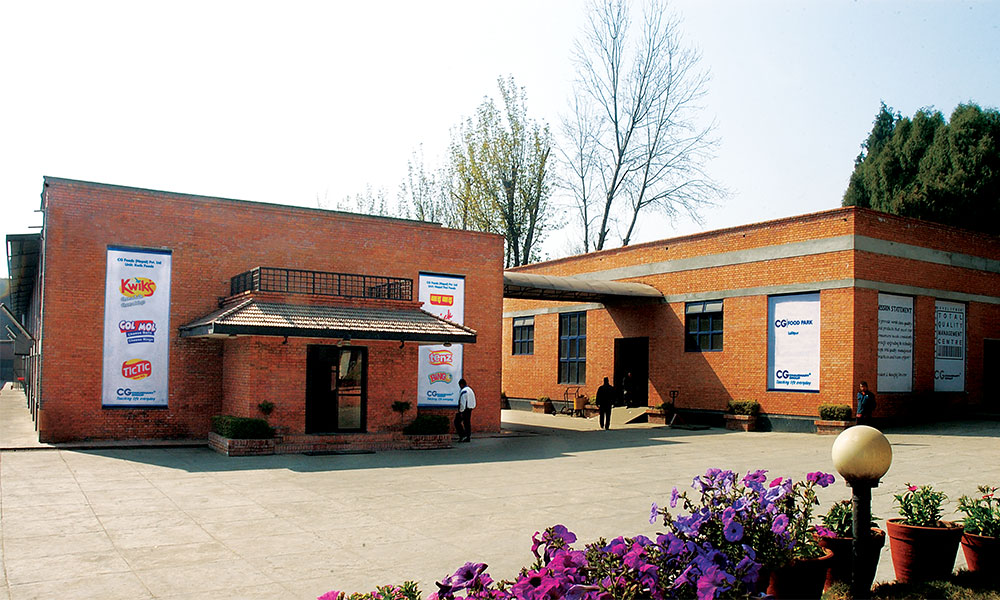 Kathmandu (Central region)
It is an integrated food production complex started in 1984, on the southern fringe of Lalitpur district, Nepal. CGFP offers a wide range of products of true international quality using the latest food technology. It was Nepal's first noodles production company to be certified with ISO 9001 later upgraded to ISO 9001:2002015 (Quality Management System) and ISO 22000:20018 (Food Safety Management System). It is equipped with a complete Total Quality Management (TQM) Center, Research and Development Center and well-equipped training facilities for entrepreneurs and students. It also houses snacks production unit.
---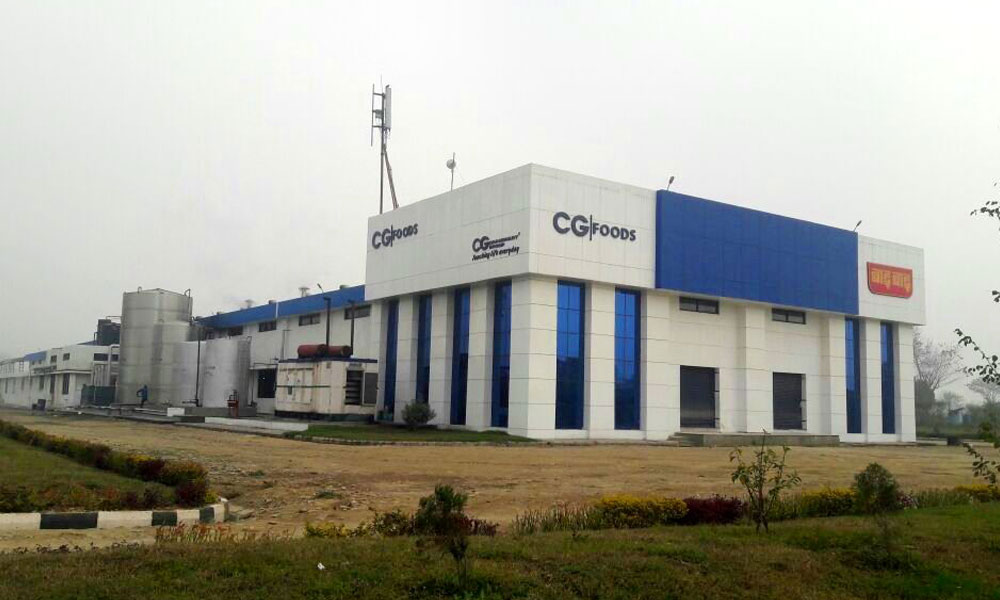 Bardiya (Western region)
CG Food Park – Bardiya was established in 2015 to cater to the western region of Nepal with Instant Noodles and snack foods manufacturing plants scattered in 13 hectares of land.
---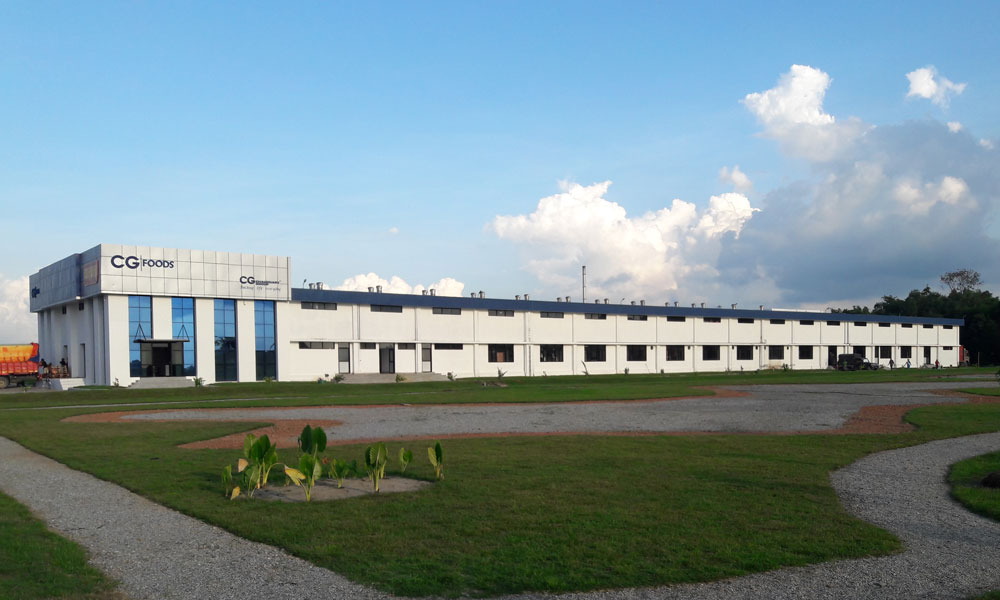 Sunsari (Eastern region)
CG Food Park – Sunsari was established in 2019 in the eastern region of Nepal for production of Instant Noodles and Snacks which has created job opportunities for local residents and caters to the growing market of East Nepal.
CG|FOODS INDIA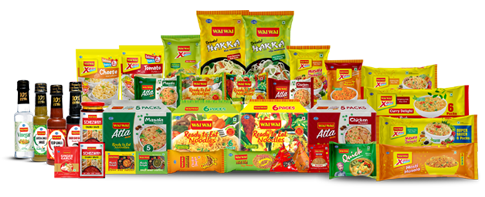 CG Foods India has business offices in Delhi, Siliguri, and Guwahati. It had set up its first plant in Sikkim to manufacture Noodles, Bhujiya, Cheese Balls and many other snack foods in order to meet the increasing demand in India and abroad. Currently, it has 12 noodles line PAN India with 3000+ workforce. In India, it is the fastest-growing instant Noodle company with more than 30% CAGR over the last seven years. Wai Wai has become one of India's most admired Noodles Brand with a market share of 28%.
Rudrapur (Uttarakhand)

CG Food Park - Rudrapur was established in 2008.

Roopangarh (Rajasthan)

CG Food Park - In Rajasthan started operation in 2019.

Chittor (Andhra Pradesh)

CG Food Park - Chittoor was established in 2014 in Andhra Pradesh to cater to South India.

Rangpo (Sikkim)

CG Food Park - Rangpo was established in 2006 and is the first instant noodle and snack manufacturing unit in Sikkim, which aims to serve the northern Indian market better.

Chaygaon (Assam)

CG Food Park - Chaygaon was established in 2009 in Assam because of its proximity to North-East India. It expanded its production capacity in 2011 and in 2020. It also added Extruded Snacks Production unit in 2018.

Silchar (Assam)

CG Food Park - Silchar was established in 2013 because of the increased demand for Wai Wai in North East India and expanded in 2018.

Purnea (Bihar)

CG Food Park - Purnea was established in 2015 in Bihar because of the growing demand for noodles in the region with expansion in 2019.
CG|FOODS EUROPE, SERBIA

CG|Foods Europe was established in January 2015 as the first European branch of the conglomerate CG Corp Global. President of Serbia Aleksandar Vučić inaugurated the Wai Wai Noodle Plant in Serbia in October 2017. 90% of raw materials comes from the local market contributing to the local economy.

CG|FOODS CENTRAL ASIA, KAZAKHSTAN

An existing noodle factory producing with domestic known brand "KAZAN" was acquired in 2018, have been upgraded suitably to produce flagship product Wai Wai Noodles. The factory was inaugurated by the prime minister of Kazakhstan Mr. Askar Mamin. It has started producing noodles in May 2019 to supply products in 12 countries of Central Asia.

CG|FOODS, BANGLADESH

CG Foods Bangladesh Ltd is a Joint Venture partnership between Multimode Group in Bangladesh and the Chaudhary Group. It was established in 2019 for manufacturing noodles. The Company has launched an Instant Noodles manufacturing plant in Dhamrai, outskirts of Dhaka, Bangladesh to produce the famous brand Wai Wai for Bangladesh Market.

CG|FOODS, EGYPT

A feasibility study was completed and infrastructure construction in progress. Located in Beni Suef, Egypt. Commercial production is expected to start in 2021.
WAI WAI NOODLES
This is synonymous with instant noodles in South Asia. It is the market leader in Nepal and in North East India. It has been named the most admired brand by a leading business daily in India due to its growing presence. It is truly an instant noodle which can be consumed straight from the pack as it is a pre-cooked soup sprayed and fried noodle with three additional taste enhancer sachets inside. It is exported to over 30 countries, and is spreading its manufacturing base to Europe, Middle East, Africa and South Asia. Beginning with two flavors: vegetarian masala and chicken, it has expanded to 20 flavors, and more.